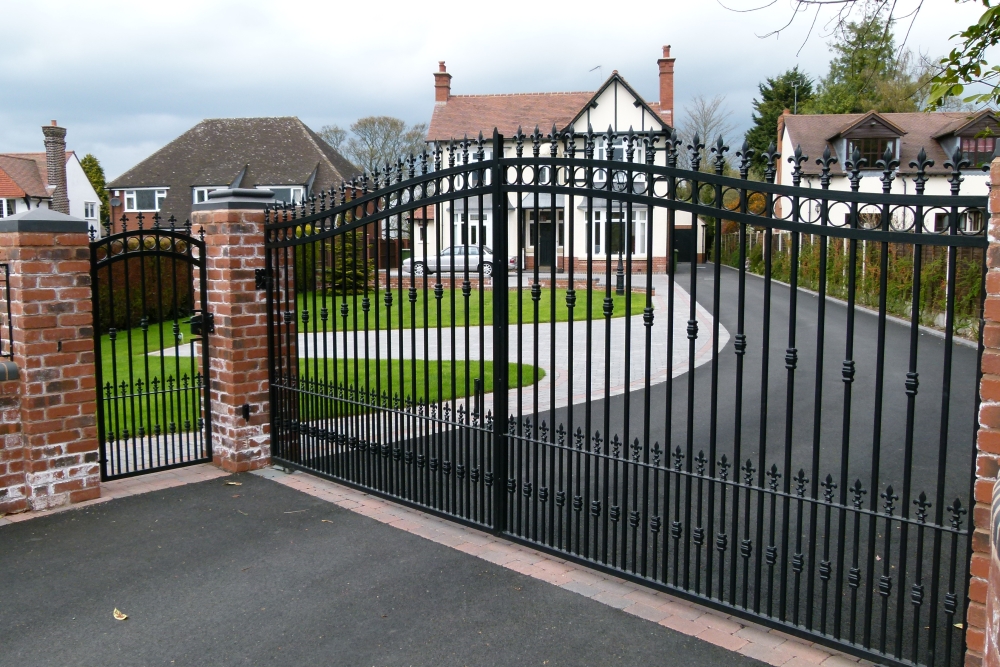 At Brettell Brothers Ltd we have been making wrought iron gates and railings for over 25 years. Our factory is situated in the heart of the Black Country renowned for its skills in the metal industries. It is home to the family business established in 1946 to meet the demand for galvanized coal bunkers and tin baths. Today, these products are still made by hand using the traditional methods handed down by the first generation owners David, Ben and Stanley.
Now, third generation owners and brothers Paul and Anthony have amassed over 50 years experience between them, crafting and fitting the finest quality bespoke wrought iron gates and railings. Initially made to satisfy local customers, growing demand for wrought iron gates, railings, Juliette balconies and handrails prompted the launch of our mail order business via the website www.gatesrailingsdirect.co.uk
It is our firm belief that ironwork is much more than a decorative feature that not only adds value, it is also an investment that can enhance security and provide greater peace of mind for the property owner.
The best components married with skillful welding and high quality coatings that comply with British Standards mean our customers are always assured of acquiring robust and enduring products that will stand the test of time. For more detailed information please visit our Quality and Craftsmanship page.
We invite you to view images of the Bespoke Gates crafted here in our workshop. With an understanding that everyone has their own personal taste we offer a full design service to help you create a truly bespoke product. Alternatively we have on offer a range of stylish patterns available through our mail order website www.gatesrailingsdirect.co.uk, please click here to see them with details of our pricing structure and specifications.
We have made a diverse array of products ranging from the highly decorative and intricate to simple pared down designs and right through to custom built heavyweight gates for commercial premises.
Whether your wish is for a modest and understated pattern or an ornate Buckingham Palace type affair we can help, having been commissioned in the past to make pieces for all types of homes from suburban semis to the grandest of properties.
Our reputation has been carefully built over decades and we take an old fashioned pride in everything we do. We hope you are inspired by what you see on our pages.