We would be pleased to consider any general fabrications work whether you are a trade or retail customer.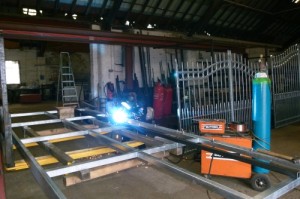 Just complete our contact form and we will call you to discuss your requirements.
Alternatively, pop in and see us at our factory or give us a call on 01384 395711.
Examples of our previous commissions include a bespoke pulley frame and cover for well in a customers back garden, heavy duty drop bolts and heavy duty brackets.  Please take a tour through our gallery below to see details of a small selection of our work, click images to enlarge.